If you want to read this post in english, click here
Je continue a écluser mon stock de tissus...Et pour ce 9e Visible Monday voici un top, terminé fin 2013.
J'ai acheté ce tissu quelques euros seulement il y a plusieurs années.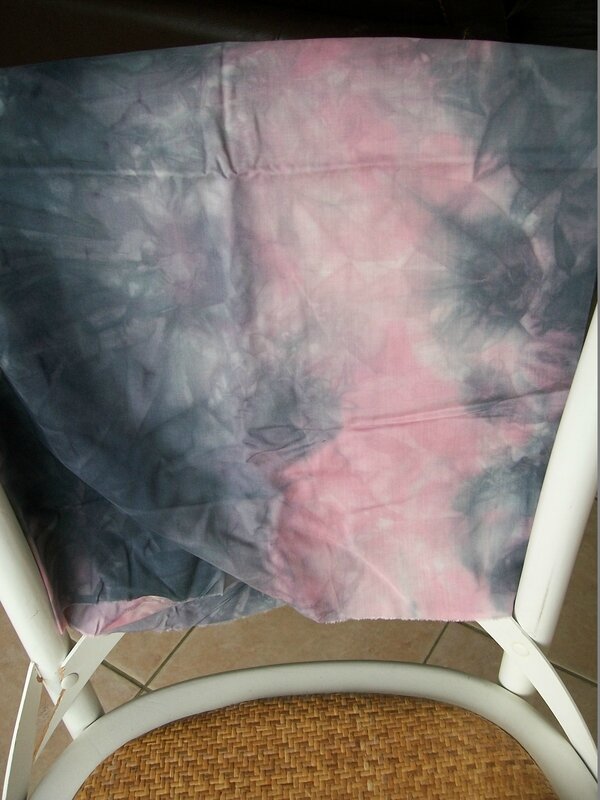 Un coton fin, à la fois gris et rose, façon Tie and Dye.
Pour la forme, j'ai repris un patron Burda que j'aime beaucoup,déjà utilisé il y a quelques mois pour mon top bleu.
J 'ai refait exactement la même forme : manche courte, et plis au col.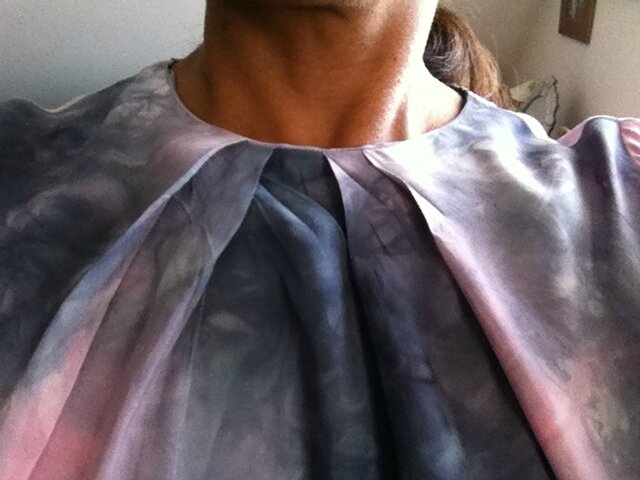 J 'aime beaucoup le résultat. Je pourrai facilement le porter avec un pantalon ou une jupe pour aller bosser. Ce tissu est très agréable à porter, mais seul bémol: il se froisse facilement.
Mon stock commence maintenant à baisser, mais les soldes arrivent : et ça, c'est une bonne nouvelle !